Exciting times McVickar Family - Jenn has completed our first concept drawing.  As a reminder early concept drawings are without color or detail to allow changes and feedback.  Here is what Jenn said:
Please note that concepts are just very rough sketches to show placement, scale and style of the elements. The final artwork will reflect what you see on our website and social media 🙂
Once you are happy with the overall idea, I will add some quick digital colour to the concept for you to approve before moving onto the final hand drawn (and then vector) artwork.
Please use the comments below to share your feedback, suggestions, etc.  I'll consolidate and get back to Jenn.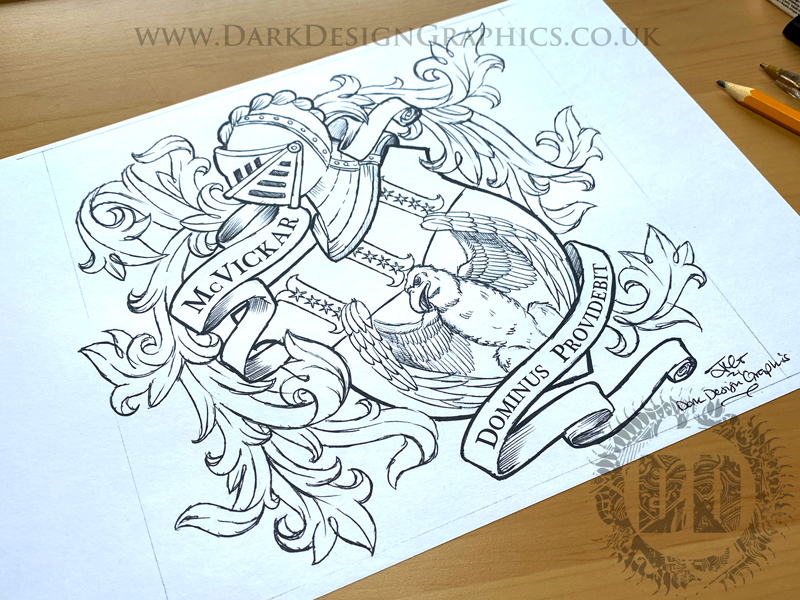 Summary of current feedback:
Need new eagle design
Swap eagle and helmet placement
Original had 1 millrind, now has 3.  Back to 1, does it need centered?
Move "c" up on McVickar - do not like it low as it is currently drawn
Move braids off helmet to below eagle
Modified Concept 1 Slides below
Gma Pete - v1
Jack - v1
Jack - v2